What is the difference between organic and ecological farming?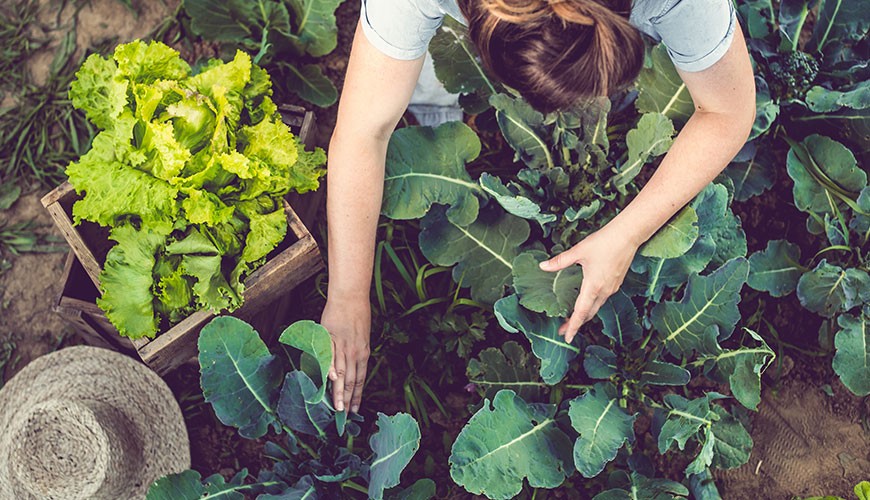 03 thg 4
'Organic farming' and 'ecological cultivation' seemingly mean the same. However, there are essential differences between the two. Read this blog to increase your understanding of organic and ecological farming.
What is organic farming?
The word 'organic' is protected and can only be used to describe products that carry the European organic trademark, the EKO-trademark or the Ecocert label.
Growing organically entails compliance with the following regulations:
No use of chemical pesticides.
No use of artificial fertiliser.
No use of genetically modified seeds.
Responsible use of energy and natural resources.
The EKO-trademark is more demanding than the European organic trademark. The latter emphasises environmental friendliness and animal welfare. The former also imposes requirements about energy use, packaging, social aspects and fair trade.
What is ecological farming?
Ecological farming resembles organic farming but takes things further by taking into account the entire ecosystem, acting only in accordance with the natural life cycle. For instance, an ecological farmer will use compost originating from waste. Among the examples of measures taken by ecological farmers are:
The minimisation of waste production.
The recycling of any waste produced (organic waste is placed on the compost pile).
The planting of vegetation around crops that increases the welfare of bees, woodland birds, et cetera.
BAC products with an organic trademark
Are you looking for products to use in organic farming? BAC focuses on the production of plant nutrition, stimulators, organic fertiliser and plant boosters that are suitable for organic cultivation. Many of our products nowadays carry the Ecocert label.
More information about organic farming
Would you like to learn more about organic cultivation? We would love to share our knowledge with you and gladly advise which products are suitable for your crop and how to use them.